We are accepting new clients at this time, but please be aware that the screening process can take several days or more, depending on how you are getting screened and how quickly people contact us in return.  You patience is not only appreciated, but required.  We are doing our best, and your patience will pay off, I promise!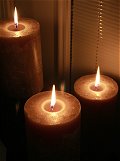 We take the safety and security of everyone in our space very seriously. That is why we require every potential client go though our screening process. You start the screening process by sending an email to Assistant@Amys-Lair.com.
We understand and respect that some people wish to keep their personal information private.
If you use a google voice or other apps, or if you use a burner phone that is also not associated with your real name, the only alternative we have to screen you is a local provider reference.
If you use a regular contract cell or landline phone to contact us, once we verify that your name is associated with that number you can be cleared with

either

provider references or a work reference.

Provider References:

There are two ways we can accept provider references as part of your screening process:
1} To be completely screened via provider reference only, we must have 3 references that meet the requirements below.
2} If you do not have 3 references, then we can accept 1 when it is accompanied by submitting your ID under specific criteria.  When you are ready to submit your ID, please email for more information.
When you submit a provider reference, please make sure they meet the following criteria:
Must be located in California. Most other areas do not offer provider references to one another. Going out of our area is often a waste of time as the providers will not return our calls.
You must have seen this provider within the last 6 months. No exceptions.
They must be advertising and you must send a link to their current ad with their contact information.
We must be able to speak with the provider, we cannot accept text or email references. If they do not accept live calls, we cannot accept their reference.
With the current political climate, it may be very challenging to get a provider reference, and we appreciate that will make things difficult for our potential clients.  Please remember we are challenged as well and would prefer a simple and easy process.  Please be patient and respectful as we do our best to get you screened and keep your needed discretion.
If your provider reference does not meet this criteria, we will be unable to clear you until you have one that does. We are sorry for the inconvenience.
If your provider meets this criteria, then you can submit the following information:
Your name and contact information. Even if we are communicating via email, we must have a phone number for you to start screening.
Any notes on how they will remember you.
A link to their current ad, and a phone number for them.
It works best if you contact your provider to ask their permission to be your reference. At this same time you can let them know that we do reference checks By Phone Call Only.  We will reach out to them, verify your status with them and contact you as soon as we hear back. If we have not contacted you feel free to reach out and find out the status…. sometimes providers will not return our calls. In that situation we will request that you reach out to your reference and verify that they are willing to offer one for you before we will call again or try another provider.
Work References:
If you do not have a provider reference we have many options for those who have a phone number that ties back to their real name. If you are using a burner phone or an app then work verification is not possible.
Once we have verified that your phone number ties back to you we can accept the following:
If you are mentioned by name/your phone number is listed on your business website.
A public LinkedIn profile with an extensive history.
Reviews of *your* business on a review site such as Yelp or Angies List.
Confirmation Phone Call:
Once you have been screened, if we have not had a phone conversation with you we must do so before your booking.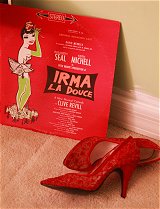 We can set up a time to discreetly contact you.
Please remember, screening for us increases our comfort level and evens the playing field in terms of risk. We are inviting you into our space and by doing so we are putting ourselves at a certain amount of risk. When we know a little about you we can feel confident that you are coming to see us with good intentions, and our interactions will be more pleasant and relaxed because of it.
We appreciate your understanding and your respect for the process. We are big supporters of the referral system and once you have been seen here we are always delighted to offer references for you to others.